Wow. What a crazy few days, weeks?! How long has it really been? I think I lost count! 
Like many of you I have a little one at home and less childcare than we are used to. I wanted to create something fun that might help pass a little time and brighten your day so I designed a few happy mail printables. Print the attached cards and have your kids send them to grandparents, friends, teachers, and neighbors! Everyone could use a little positivity during this stressful time. Maybe even add some confetti if you really want to brighten their day :) 
Cards are sized as two A6 notecards per 8.5x11 sheet of paper. In case you are running low on envelopes, I found this diy envelope folding video.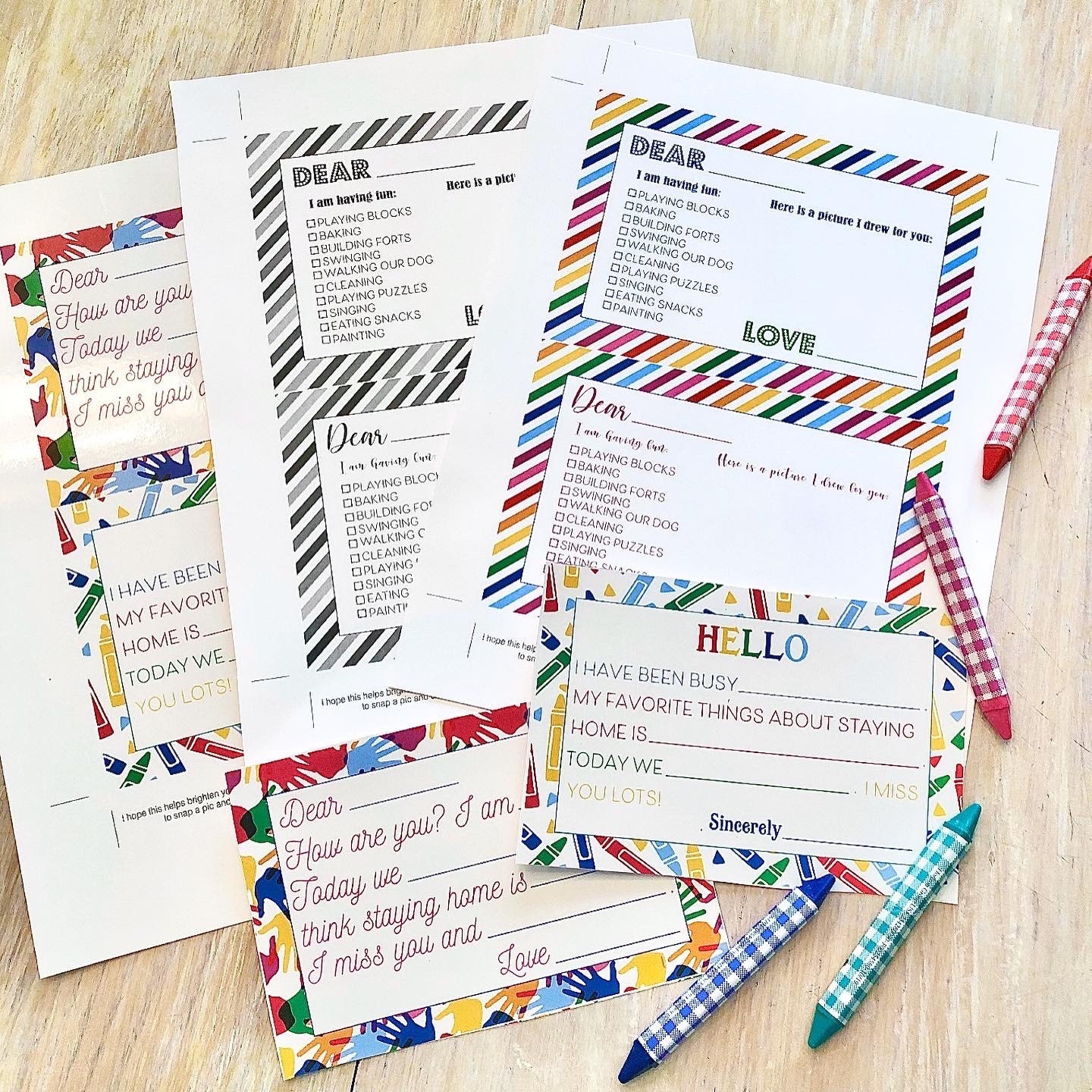 Check boxes and drawing printable
Stay safe (and sane) during this crazy time!! 
If you have any issues with the downloads please feel free to email me at tammy [at] sequinsandlipstick.com 
Sequins and Lipstick Paper Co is still printing and shipping like usual so if you would prefer to have these professionally printed (with envelopes included) I have listed options in the shop. Linked here, here and here.