First of all, thanks so much for following along and taking an interest in what Georgia and I like! It's so fun hearing about your little ones that are around Georgia's age :) 
I've had a few questions about if we like (and use) the helper stand I ordered earlier this year. So I thought I would put the link, pictures and info someplace you can reference if needed. 
Georgia uses her stand almost every day! She likes to stand at the couter and eat a snack, play with her toys, and sometimes help with lunch or dinner prep. We bought this one, with the slatted sides. I saw another Mom mention the stand with shape cutouts was a climbing issue for her child. So far Georgia has not climbed out of her stand (finger crossed). 
Our stand came with two slatted sides, an open side, and a netted side. Obvisouly the open side is meant to go against the cabinet but sometimes I let Georgia crawl into the stand on her own. She knows to ask for help and she's not really alone in the kitchen so it has't been a nuisance (yet). The stand easily folds up for flat storage in a closet or pantry. Honestly we just leave ours open all the time because Georgia uses it so much. The stand is easy to wipe off and hasn't scratched our floors or been scratched by any of the rough treatment toddlers can sometimes dole out. 
Georgia started using the kitchen helper with she was 19 months old but she definitely could have started using it sooner. There are adjustable hights for differnet age/stage needs. 
Love chatting with y'all about toddler items we use! Always feel free to reach out :) 
I've linked our stand here, on like to know it, and Pinterest. 
Happy weekend, Friends!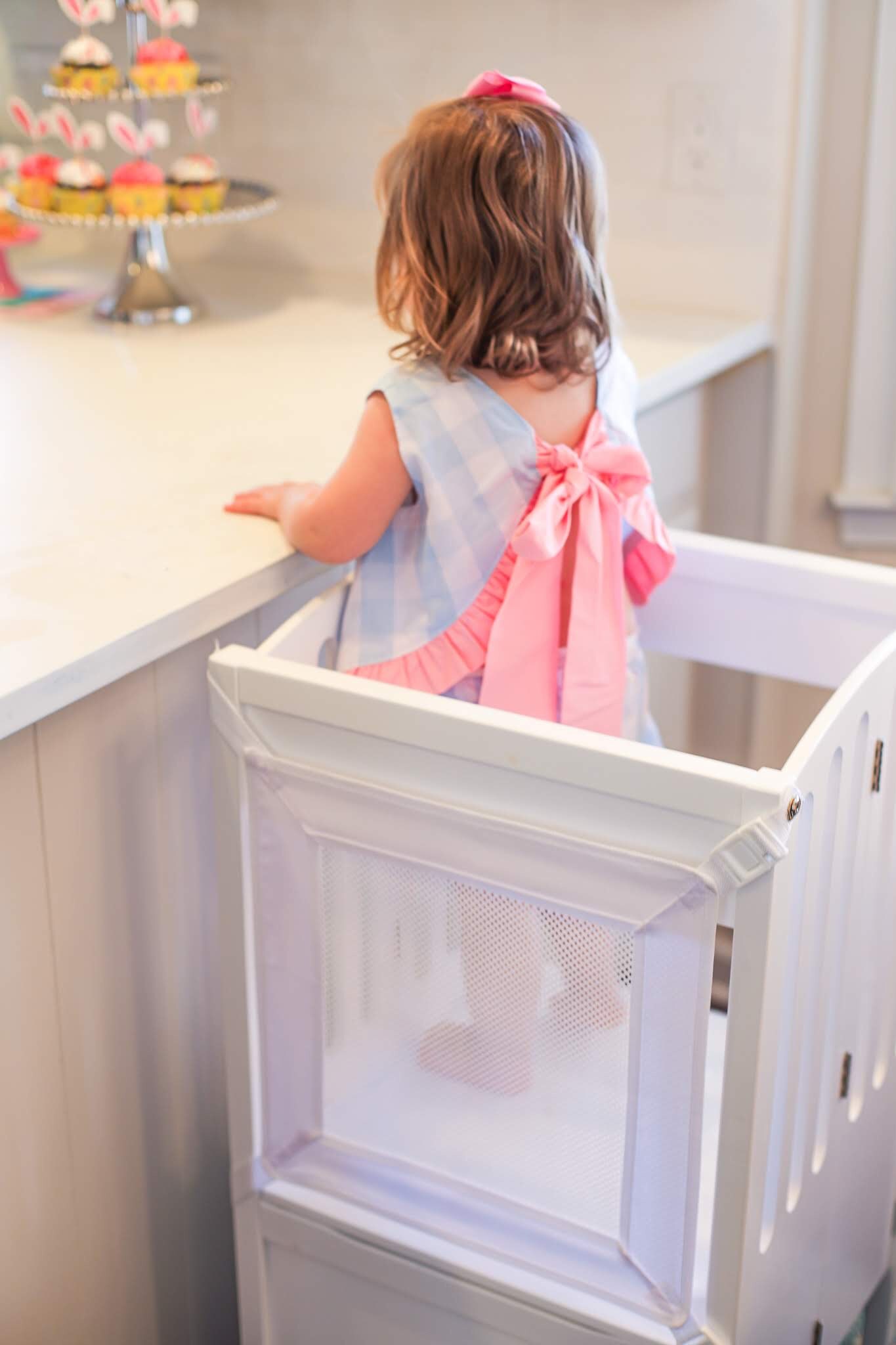 Cute bow outfit linked here,
Photos by Repurposed Photography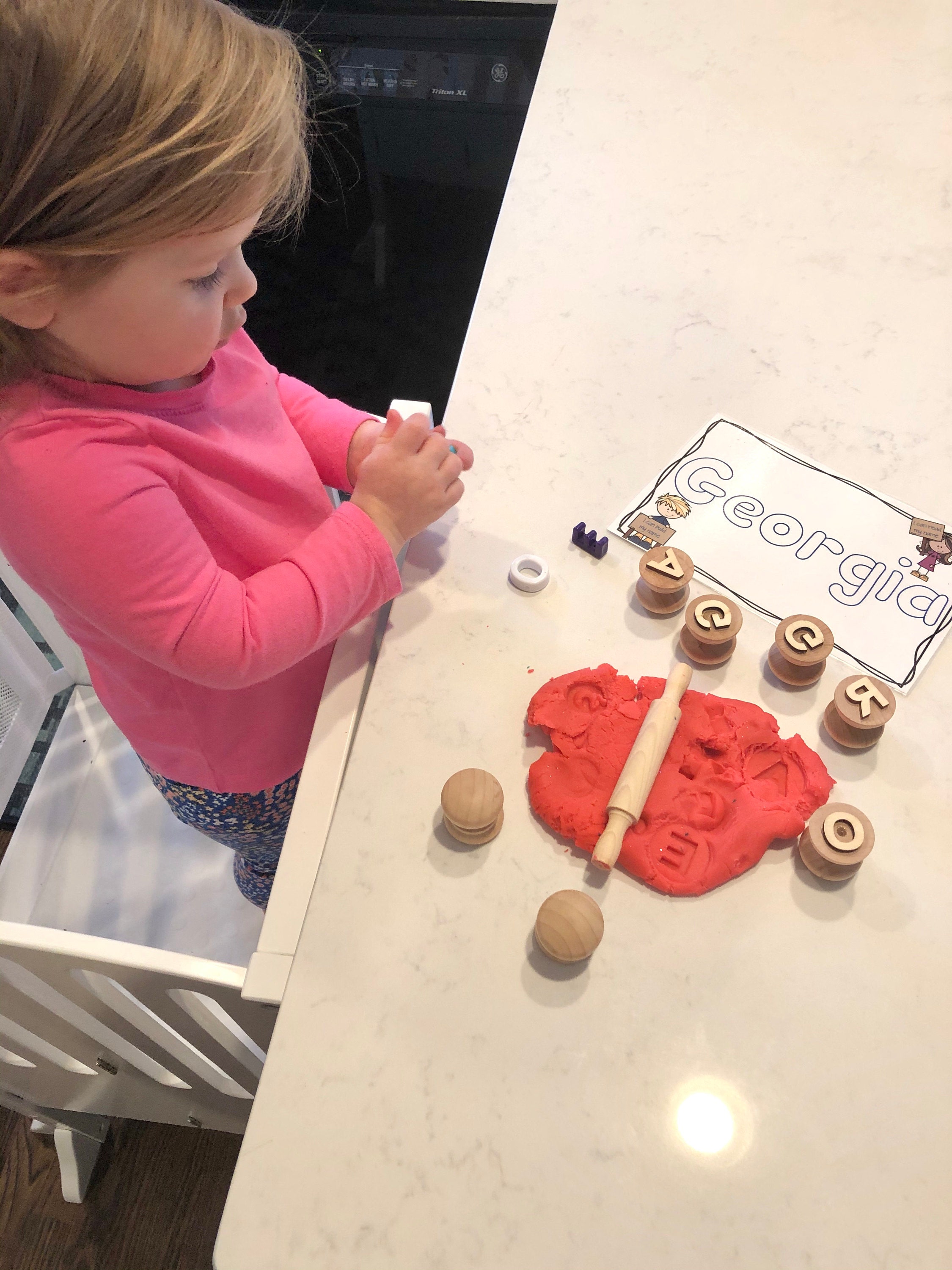 Name playdough kit from Knead & Play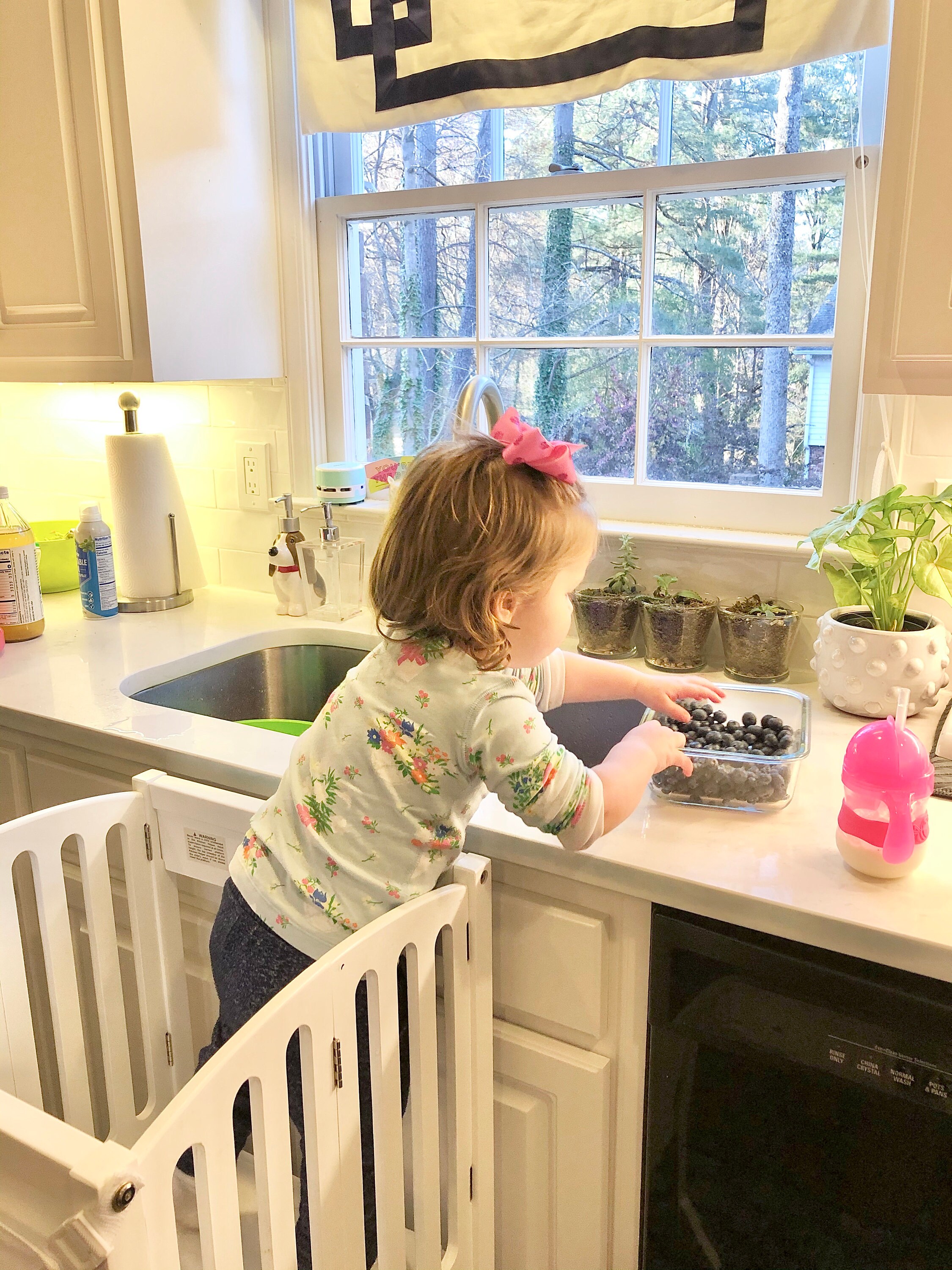 Floral pajamas linked here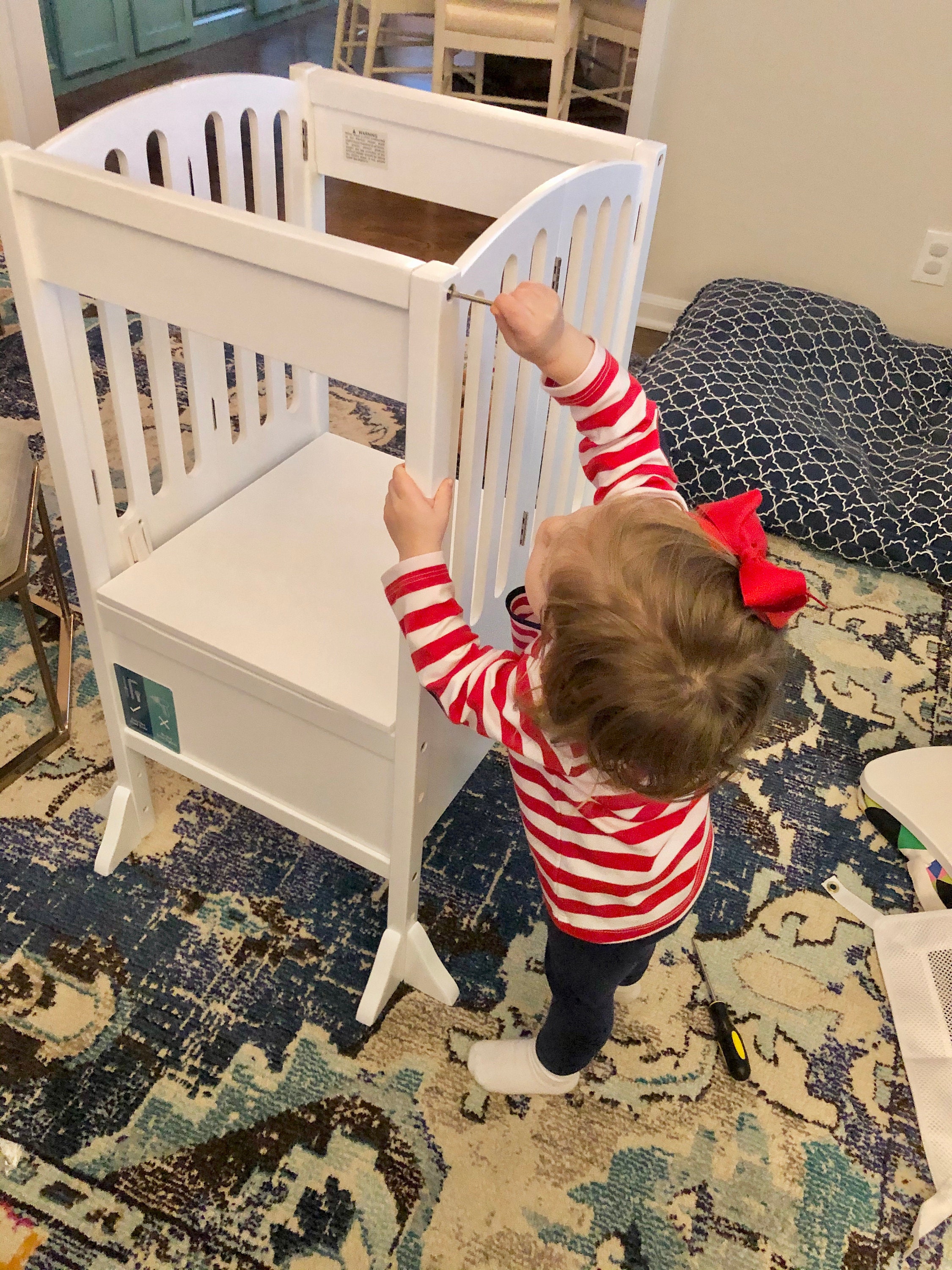 Someone was super helpful in the assembly of her stand as well :) It took me maybe 20 minutes to put together. A drill sped up the process for sure.